DRIVE GREEN
We bring together the world's most advanced shipbuilding technology and develop ships with an awareness of the earth's environment.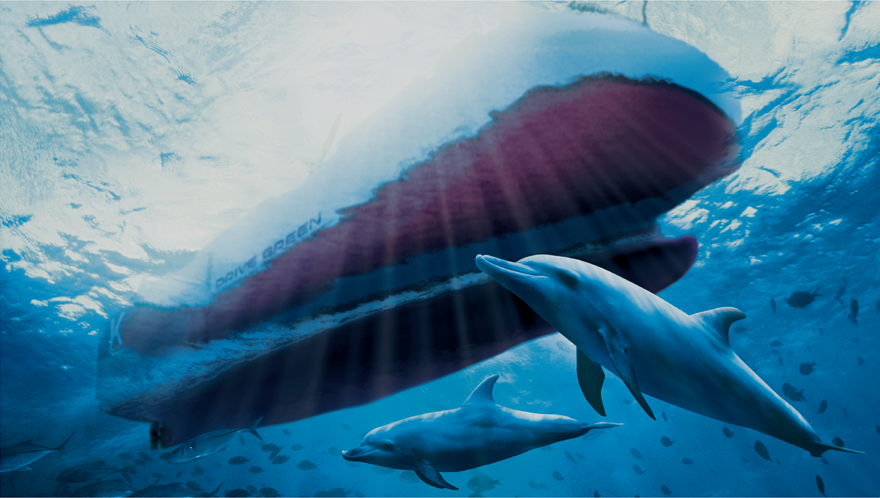 Pursuing sustainable growth while focusing on issues facing our society in the future.
As the world's population and the markets in emerging economies continue to grow, maritime transportation is expected to more than double by 2050.* So that we can pass on earth's beautiful, blue oceans to the next generation, "K" LINE is tasked with the mission of contributing to the realization of a sustainable future. To that end, we have stipulated a long-term guideline,
"K" LINE Environmental Vision 2050
, and are engaged in activities to protect the environment, including the construction and validation of an environmentally-conscious flagship.
*Projections by Global Insight augmented with our forecasts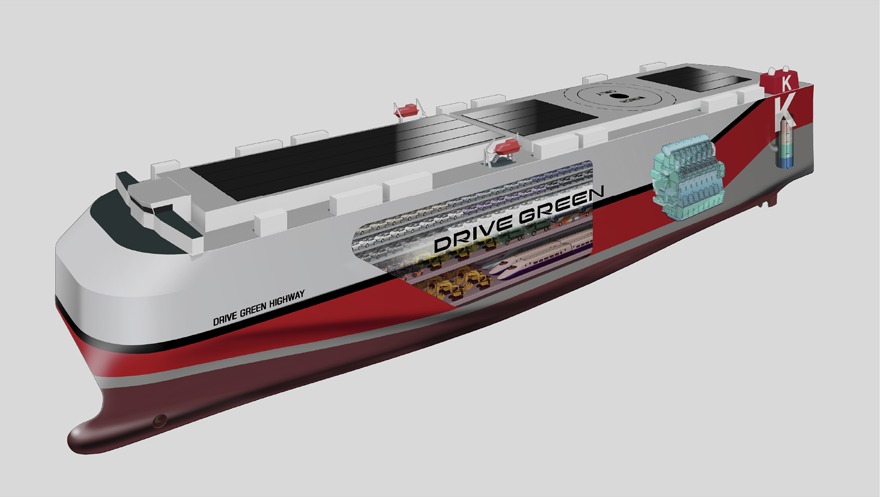 DRIVE GREEN HIGHWAY
, the environmentally-conscious flagship that brought together the most advanced energy-saving technologies.
In pursuit of ultimate energy savings and environmental preservation, "K" LINE consolidated the world's most advanced shipbuilding technologies and launched the
DRIVE GREEN PROJECT
initiative. As the initiative's flagship, the 7,500-car capacity pure car carrier
DRIVE GREEN HIGHWAY
was built with Japan Marine United Corporation, and inaugurated in February 2016.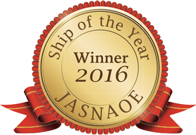 DRIVE GREEN HIGHWAY
was awarded
Ship of the Year 2016
DRIVE GREEN PROJECT
video on YouTube (5:36)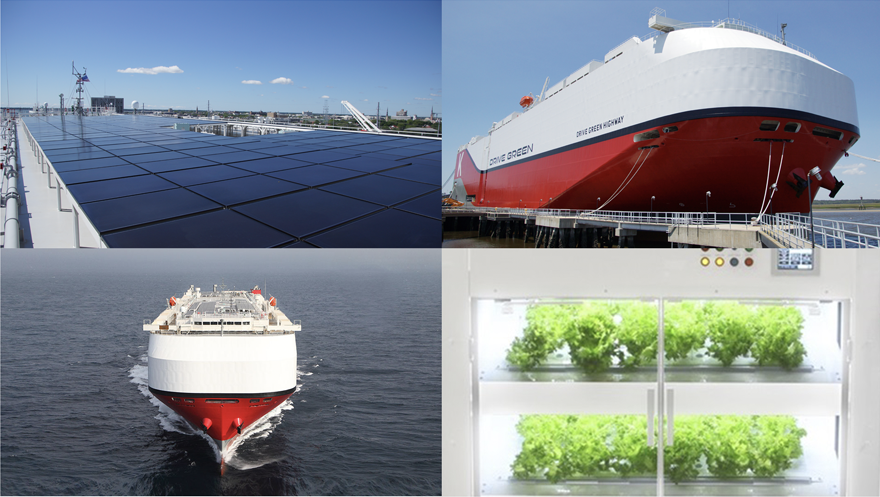 By aspiring to ideals, a super-sized ship equipped with the latest environmental technologies was born.
While planning the construction of a series of car carriers, in addition to enlarging the hull and accommodating diverse types of cargo, there was a growing momentum within the team to begin by building an "environmentally-conscious flagship" for a new era. Under the theme "Let's make the best use of Japanese technologies," we were blessed with the support of numerous shipyards, marine equipment manufacturers and others, and thus began the construction planning of a ship equipped with a variety of environmental technologies. A casual illustration handwritten by a team member during the initial discussions became the starting point of the construction of this ship.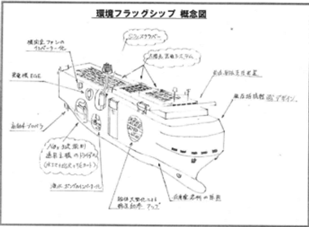 The drawing that became the inception of
the
DRIVE GREEN HIGHWAY
construction project
The development project for an environmentally-responsible ship with an eye towards the next generation is already under way.
Looking further into the future, "K" LINE is working on the challenge of shifting the propulsive power on ships to sources than can reduce global warming gases and environmentally-destructive substances found within exhaust gases. The LNG-fueled ship project that was launched in 2010 aims to bring to practical use car carriers that run on LNG (Liquefied Natural Gas), widely regarded as a clean energy source, and we are continuing our research.