Apr. 4, 2019
Kawasaki Kisen Kaisha, Ltd.

Units alongside vessel, ready for loading
Welcome onboard! "K" Line loads aeronautical equipment in a Benchmark service
First contractual loading of aeronautical parts from Port to Door took place in a Saturday at daybreak, March 2 at Santos Port, and was duly supervised by "K" Line Brazil team. Destined to the US, cargoes required extra in-house ocean-handling expertise and special H/H equipment – all provided by "K" Line excellent service.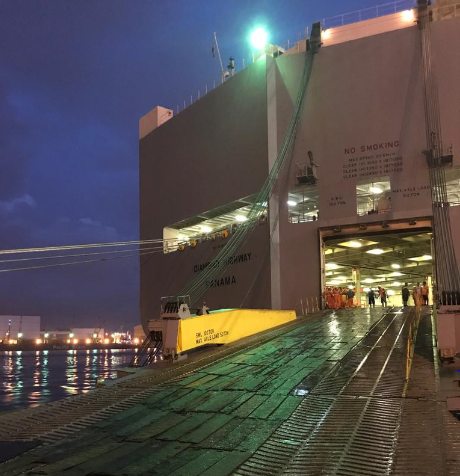 Careful handling provided by the use of rubber mats in the ramp (avoiding trepidation)
Global team work: That's "K" Line definition for successful delivery of new ECAMS northbound trade service. As the result of a four-year commercial prospect, this BID nomination from one of the World's leaders in aviation category shows the ramp up outgrowth since the "H/H Project" first step, years ago. Despite the uniqueness of such cargo and the challenges of the new contract, "K" Line not only proves the fine ability to load project cargoes, but also the strength brand has to pioneer again in other areas.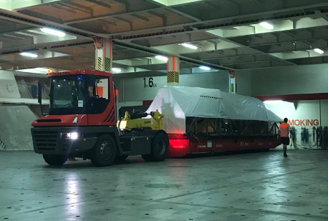 Quality is our standard. Smooth inside vessel operations.
In such case, "K" Line not only handles the maritime leg, but also the inland portion. Thus, altogether with Jacksonville Port, our operations will take place from roll trailers unloading to cargo stuffing into special Conestoga trucks up to customer's plant, all for the benefit of one in all customer's supply chain solution. For final achievement, special procedures were prepared which includes a creation of new specific BL and superior reports that reflects the entire operation.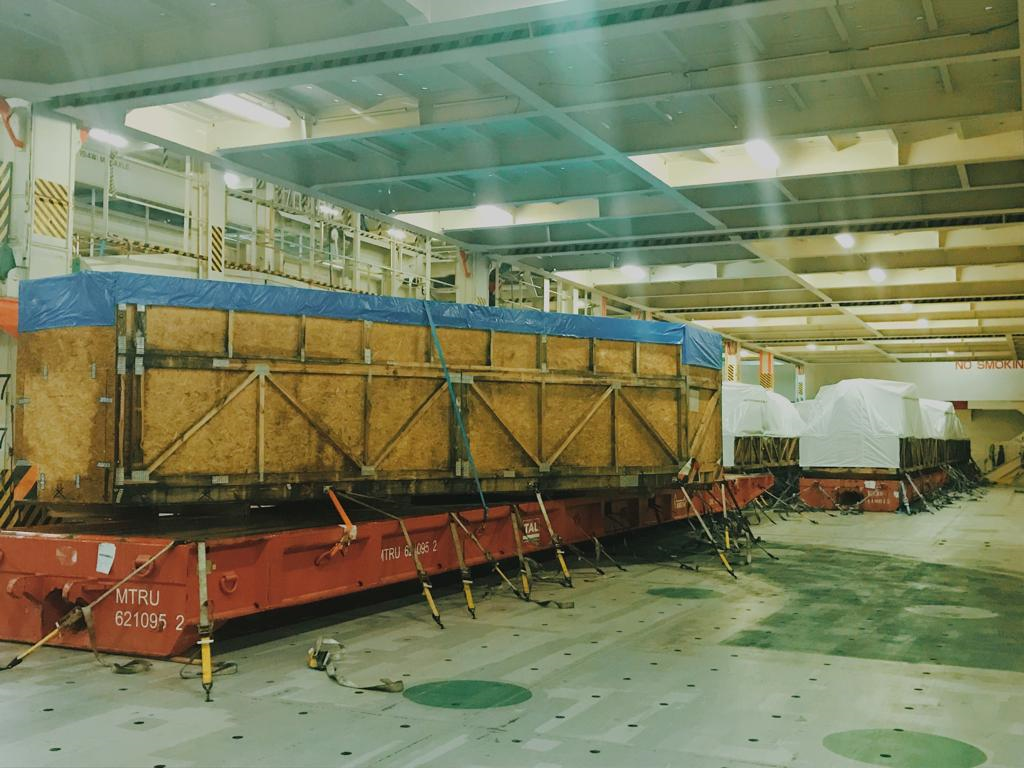 Cargo on the way to discharge port, where our second challenge awaits