During May 29-31, 2018, "K" Line Deutschland visited Break Bulk Europe in Bremen. For more than 10 years "Break BulK" has been the number one event in Europe when it comes to project cargo and the RoRo segment in general. Over 10.000 participants with various backgrounds such as cargo owners, ocean carriers, freight forwarders, ports/terminals, heavy haulers and/or equipment companies come together to further deepen and strengthen their network. This dynamic conference with participants from more than 100 countries brings together all the expertise required to realize whatever project one can think of. The conference not only serves as a networking hub but also offers educational workshops and timely seminars during the event with participation of industry experts and leading shippers having ties with our segment.
For "K" Line, participating the first time as an exhibitor sharing a booth with "Niedersächsische Häfen" and "KESS ("K" Line European Sea Highway Services)", it was the perfect opportunity to catch up with old business contacts, meet present suppliers and customers and ultimately make new friends and further strengthen our network in the project and freight forwarding segment.
Having the exhibition in Bremen, only one-hour drive from our regional car carrier headquarters in Hamburg, allowed for many people of our organization to come and visit this important event.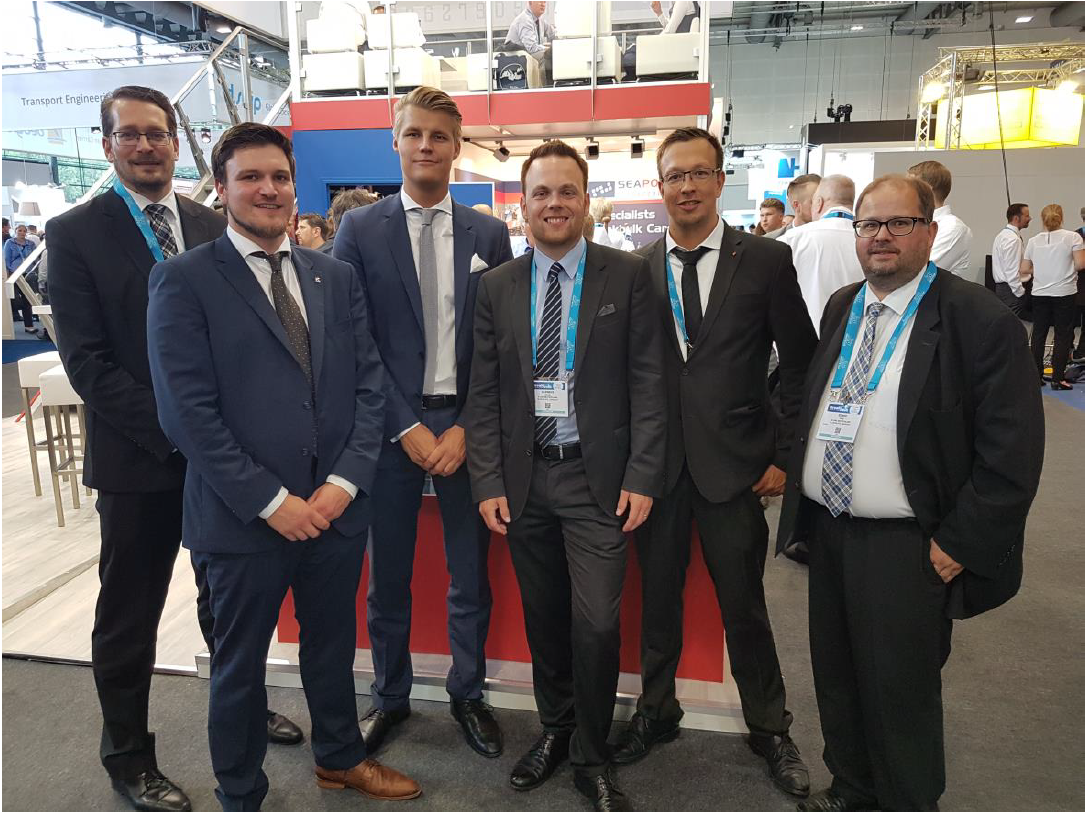 From left to right: Heiner Thomsen, Niklas Wiegmann, Christoph Klaus, Clemens Heide, Steffen Eichelbach, Sönke Fenz