AUTO LOGISTICS
We provide comprehensive auto logistics services in coordination with sea transportation services.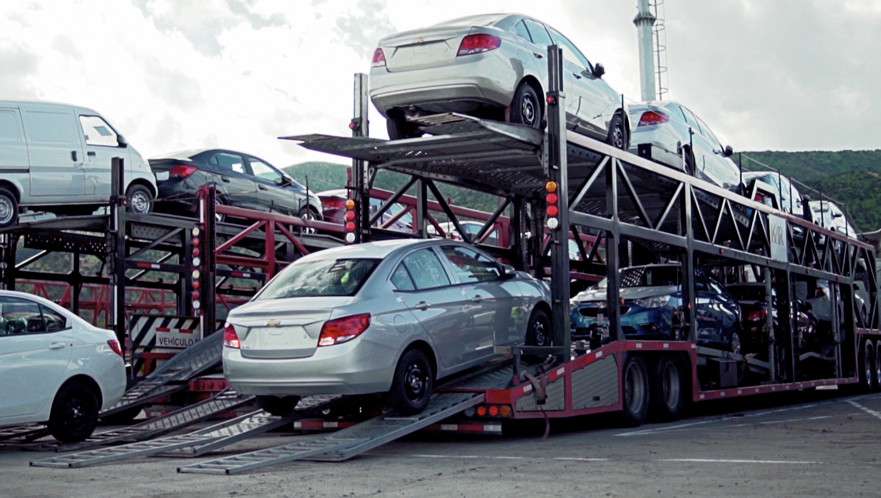 All the way from the plant to the dealership, we provide comprehensive logistics services for completely built-up cars.
Automobile sales are expanding in emerging economies, primarily in Southeast Asia and South America, and demand for services ancillary to the transportation of completely built-up cars is rising accordingly. From our many years of experience with transportation contracts with automobile manufacturers, we at "K" LINE believe that the consistency of transportation quality and the ability to respond to diversifying needs that differ between regions and countries are of great importance. For this reason, we provide not only sea transportation on car carriers but comprehensive logistics services for completely built-up cars, including transportation from plant to port, storage, maintenance and inspection after sea transportation, as well as ground transportation services to dealerships.
Terminal receiving and loading operarion of a car carrier / RORO terminal
We are engaged in businesses in many countries around the world, and we continue to expand our service network.
Our auto logistics business operates in many countries around the world,
including Asian countries such as Vietnam, Indonesia and the Philippines where automobile sales are expanding, as well as in Australia and Brazil. In collaboration with local partners, we continue to strengthen our service network.
OPERATING LOCATIONS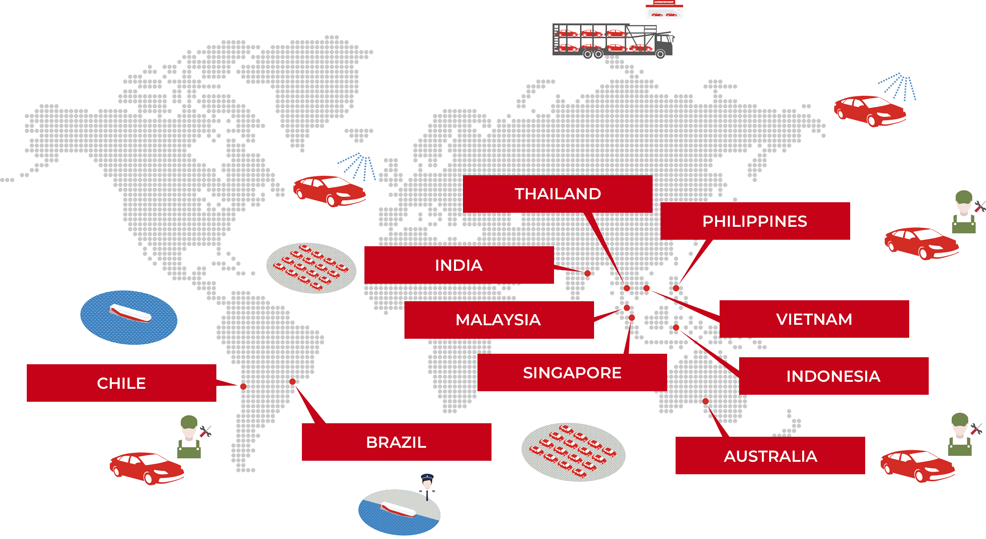 Various auto logistics services are provided at each location. Please contact the local offices for details.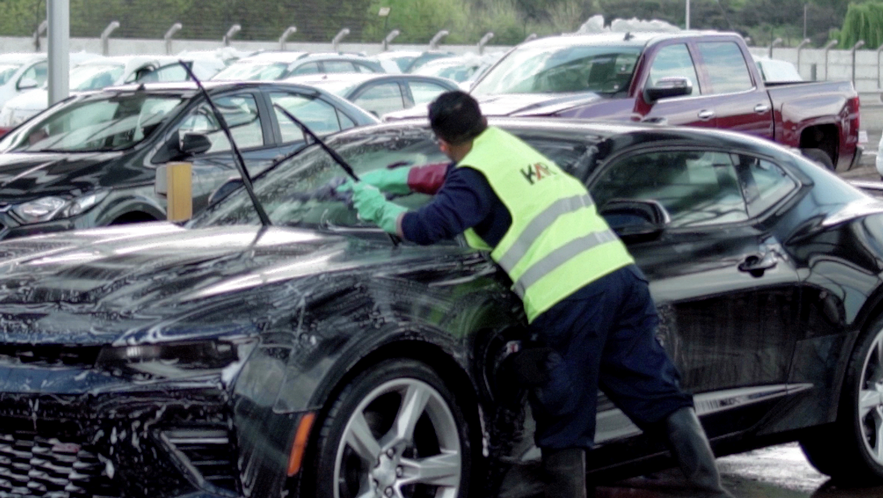 We offer finely-tuned services to support manufacturers' needs that differ from country to country.
In our auto logistics business, we conduct customs clearance and vehicle authentication registration, as well as pre-delivery inspection services (PDI) such as parts installation and mechanical inspection, plus painting and washing. Our comprehensive logistics services span from temporary storage of completely built-up cars to domestic transportation and delivery to dealerships using car-carrying trailers, and we continue to broaden them.
OUR AUTO LOGISTICS SUPPLY CHAIN
Completed cars are transported from the plant to ports and dealerships.

Cars are received at the terminal and stored temporarily.

Cars are transported on car carrier ships.

Cars stored at the terminal are cleared through customs.

Parts installation and other maintenance are performed according to specifications for each country,

Prior to delivery, inspections, painting, washing, and other maintenance are performed.

Cars waiting to be transported to dealerships are temporarily stored.

Delivery to dealerships are made on car-carrying trailers.