HIGH & HEAVY / BREAK BULK
On car carriers, we transport not only cars, but agricultural equipment, construction equipment and railroad cars as well.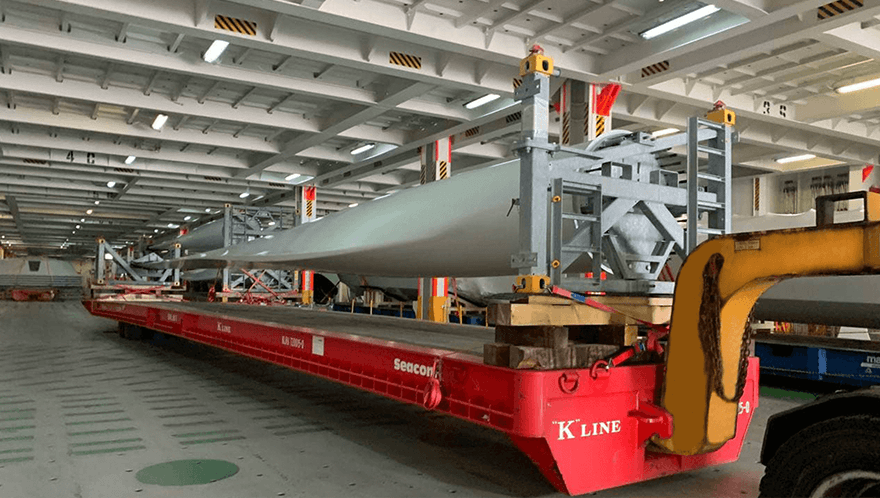 With the introduction of large RORO ships, we are actively engaged in the transportation of high and heavy cargo in addition to finished vehicles.
At "K" LINE, we draw on our many years of experience as a premier car transportation service provider in order to offer optimal solutions for transporting high & heavy and break bulk cargo. We will safely carry agricultural equipment, construction equipment, railroad cars and other cargo of varying types and sizes according to the needs of the customer.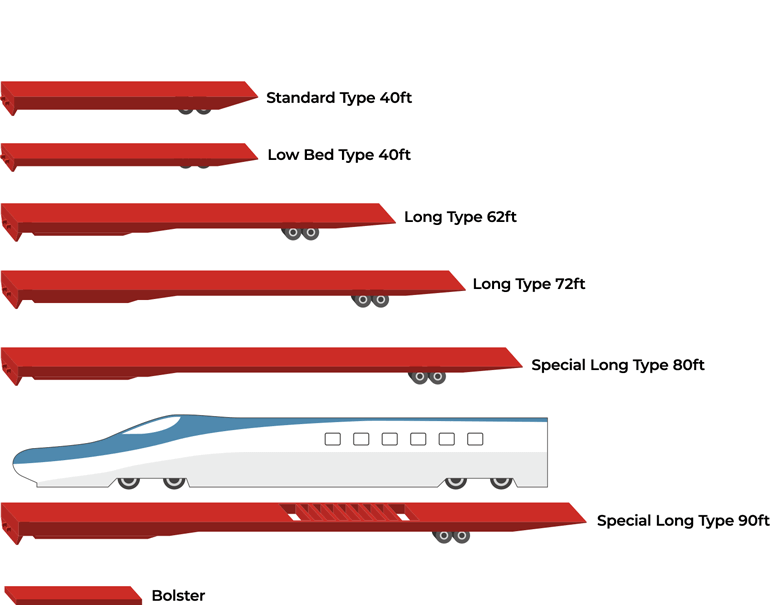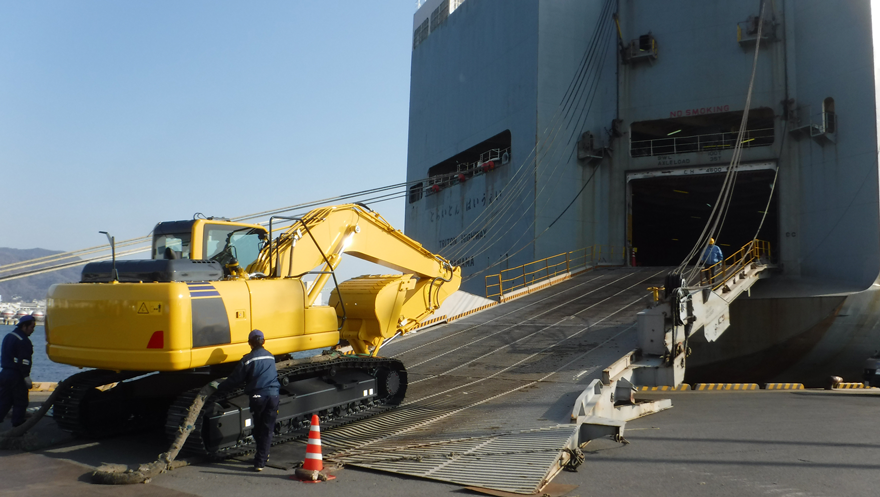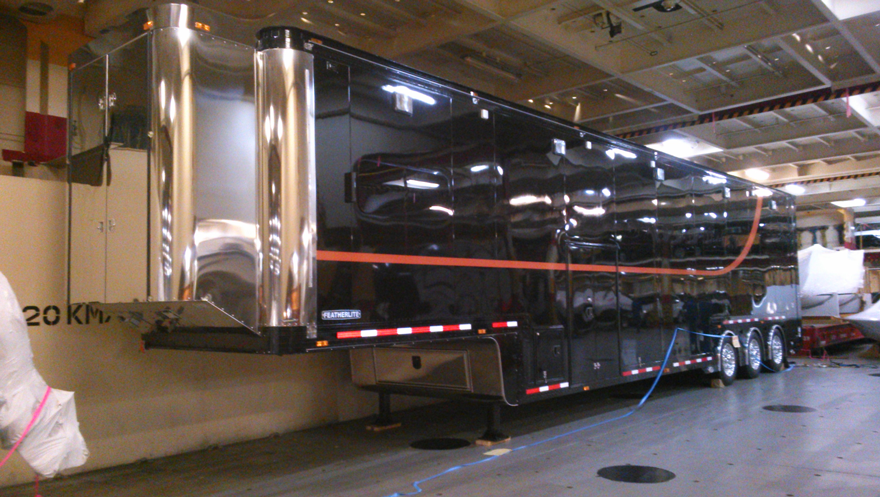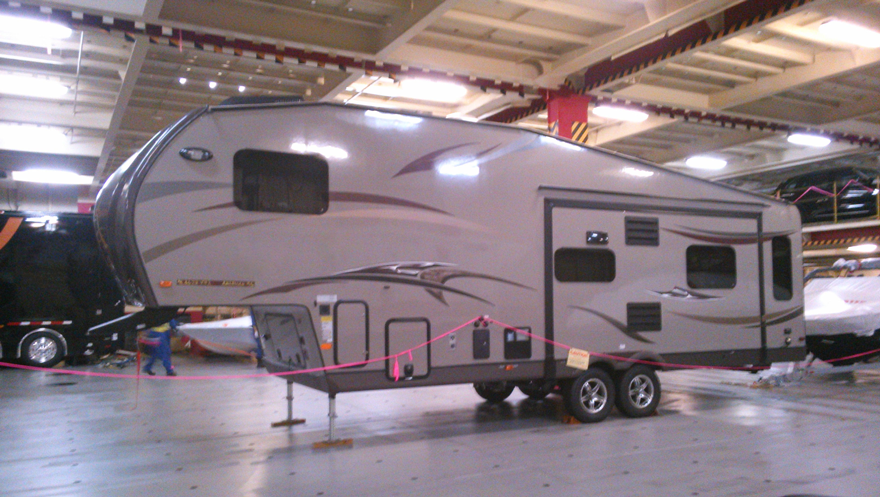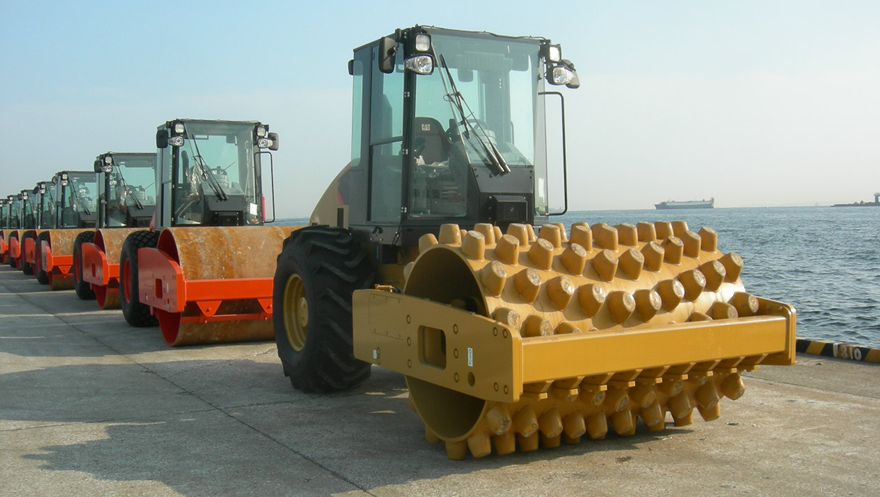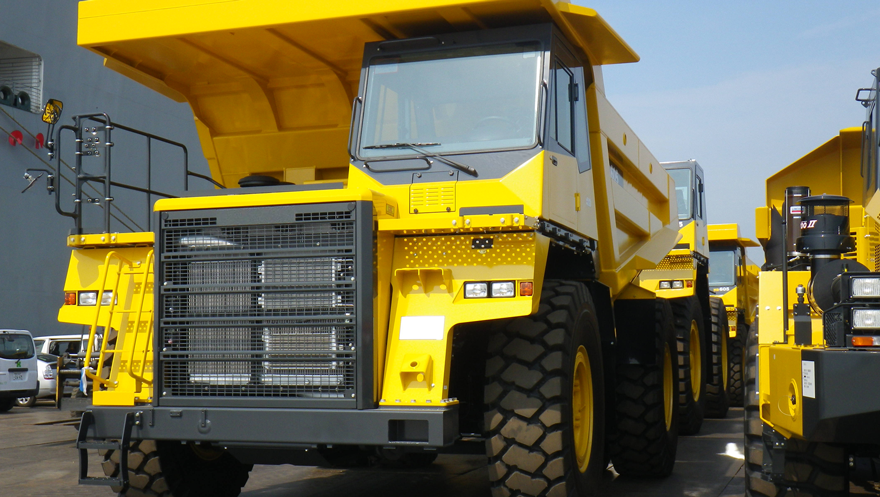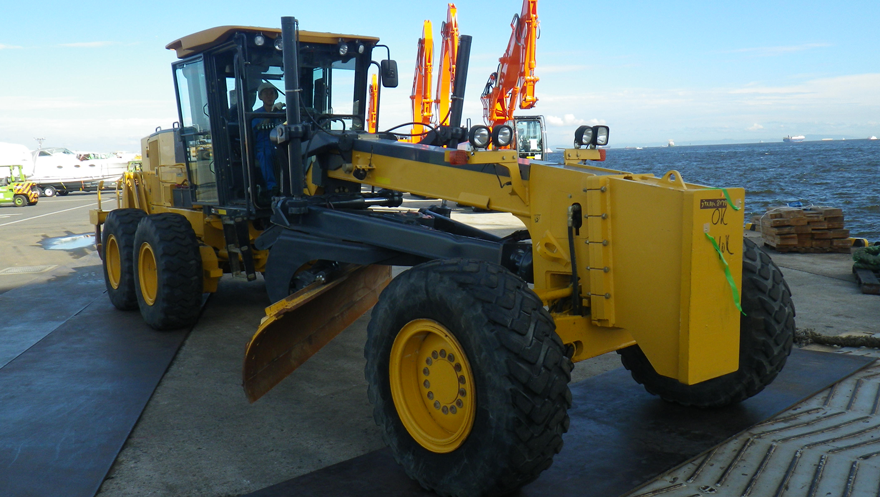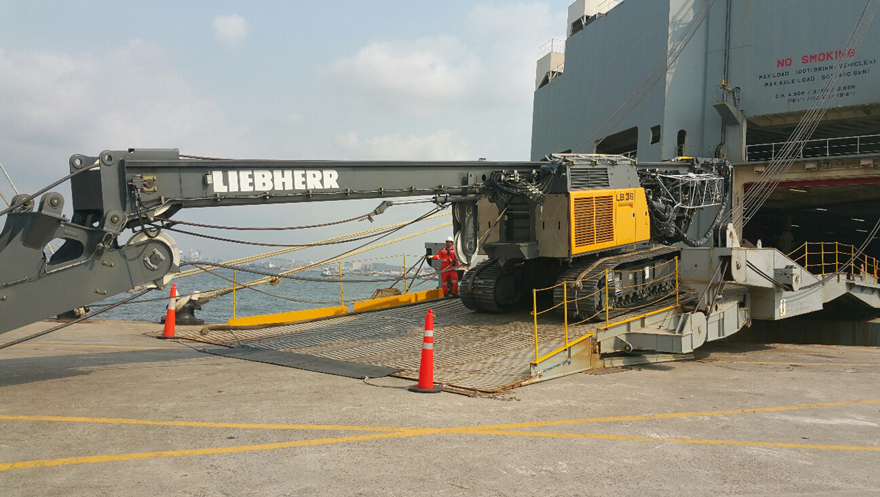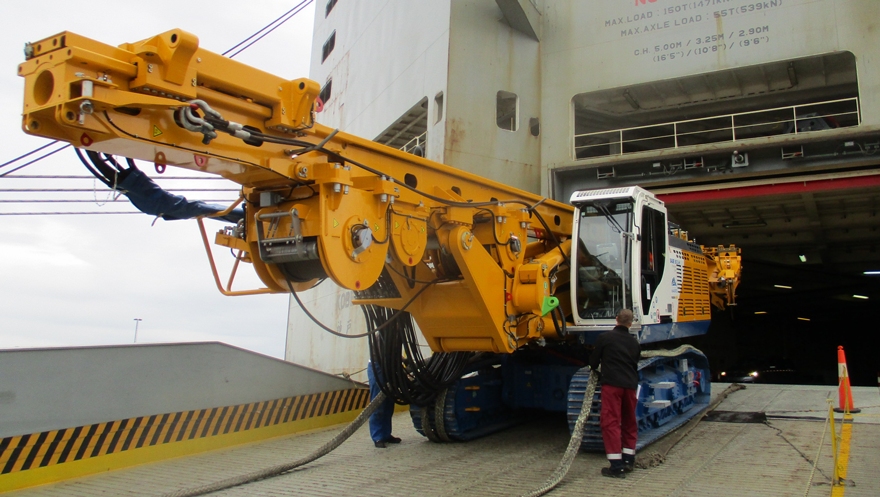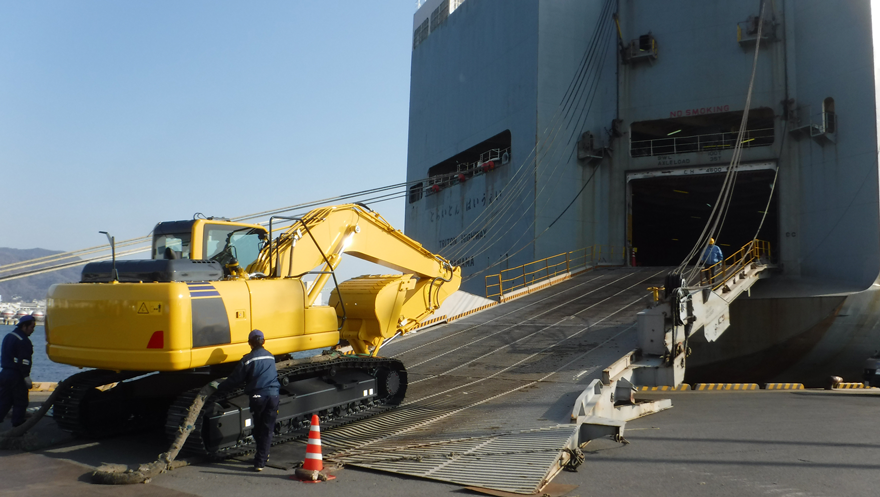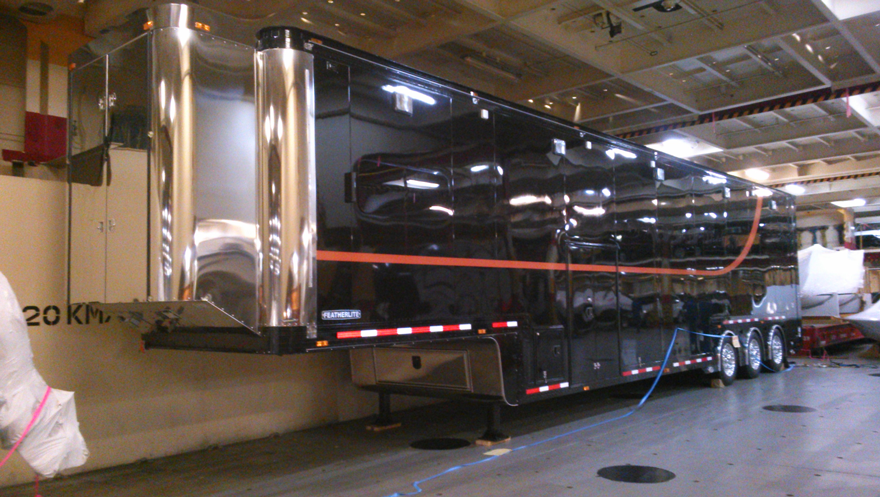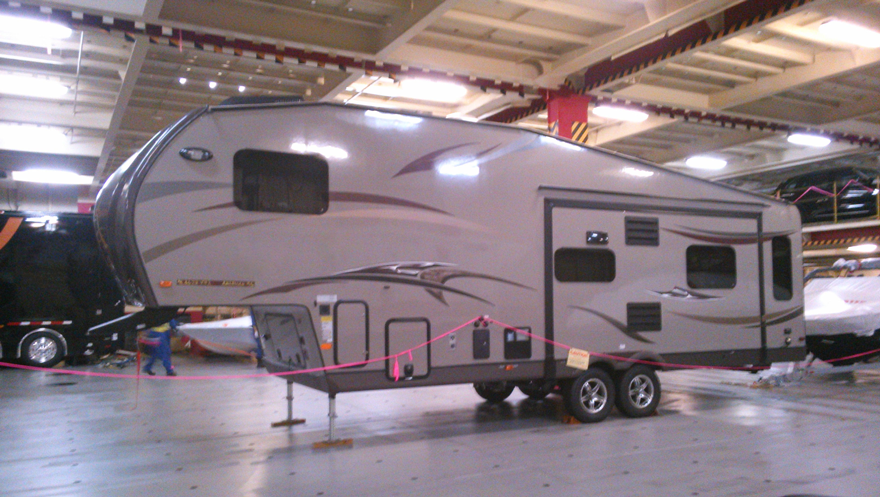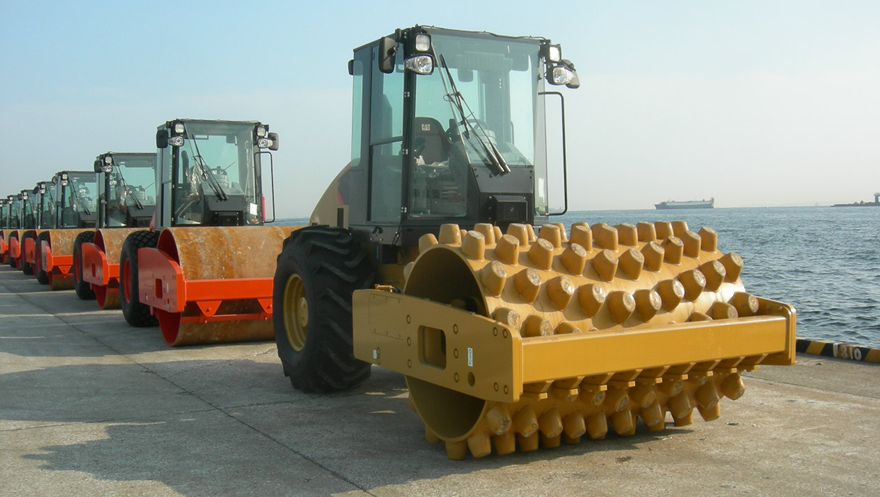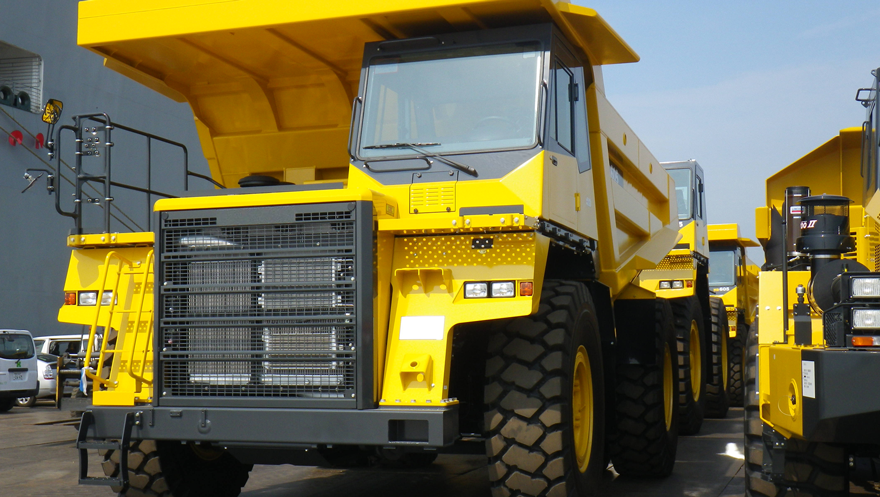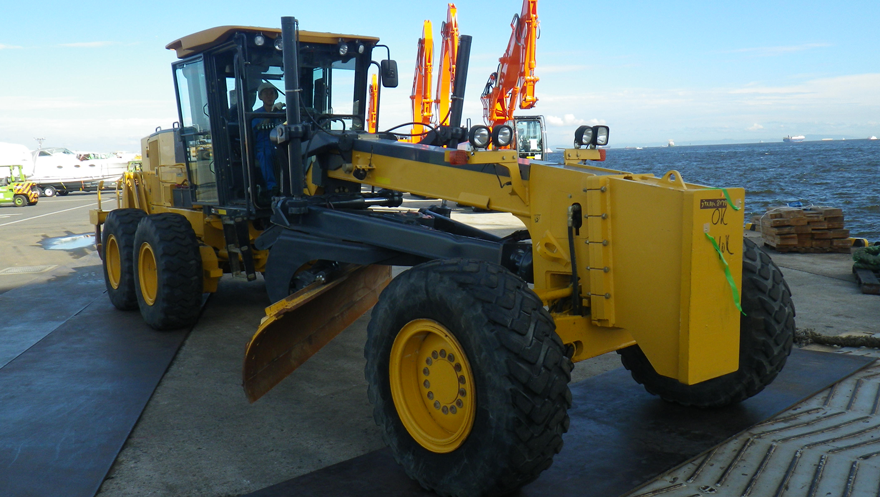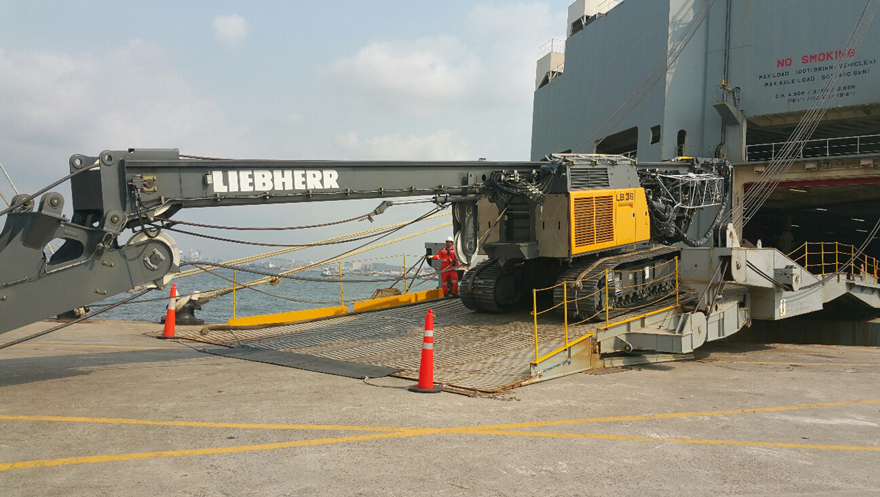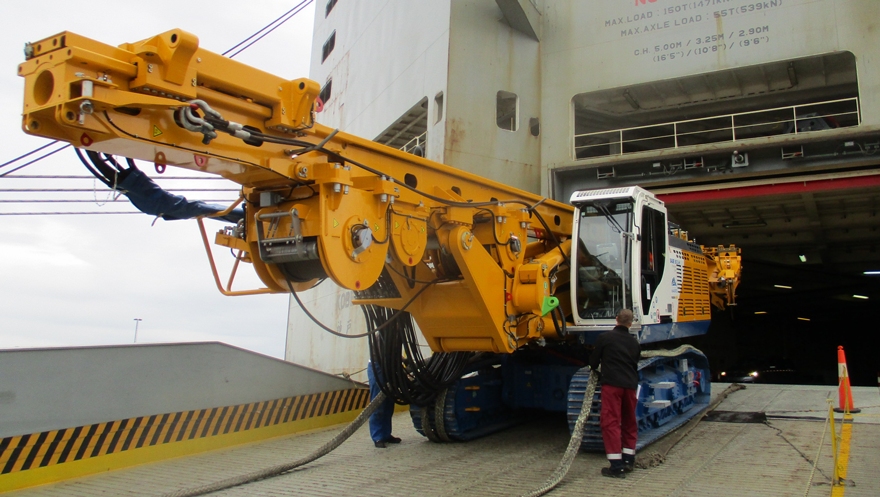 Examples of High & Heavy Cargo
We can transport large, self-driven cargo such as agricultural equipment and construction equipment. Our very latest
DRIVE GREEN HIGHWAY
car carrier features liftable decks where their heights can be adjusted to the loads, allowing cargo up to 5.8 meters in height.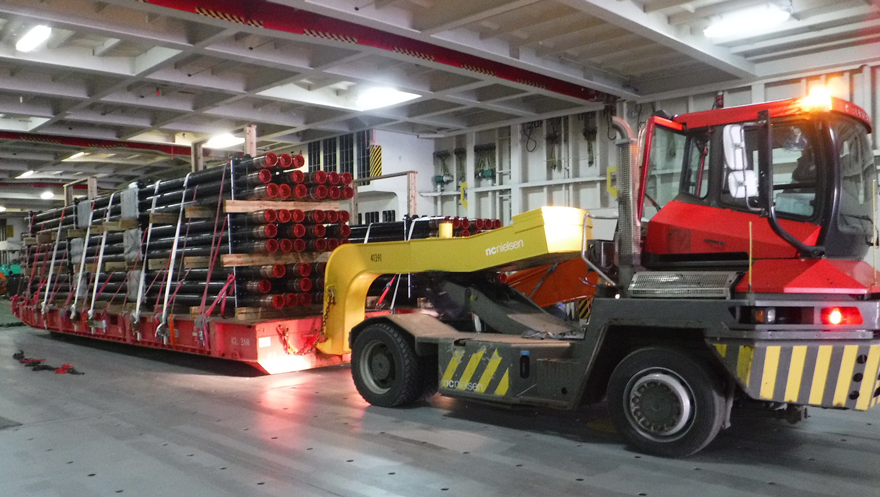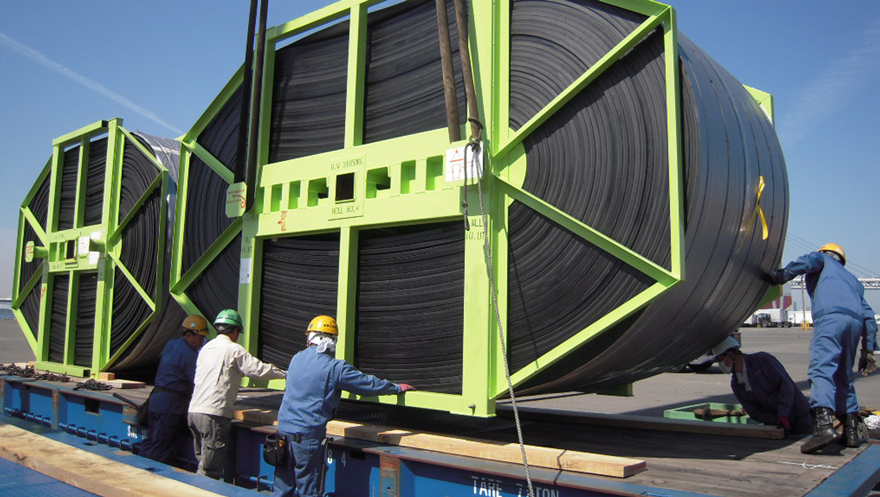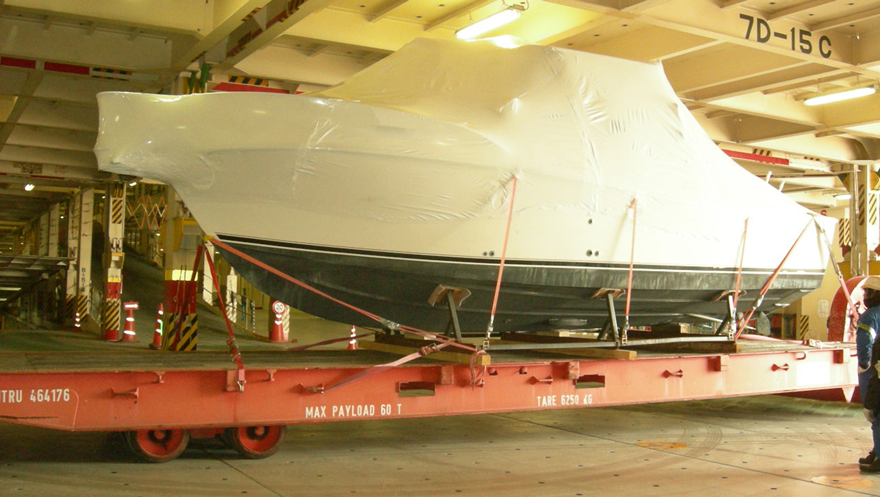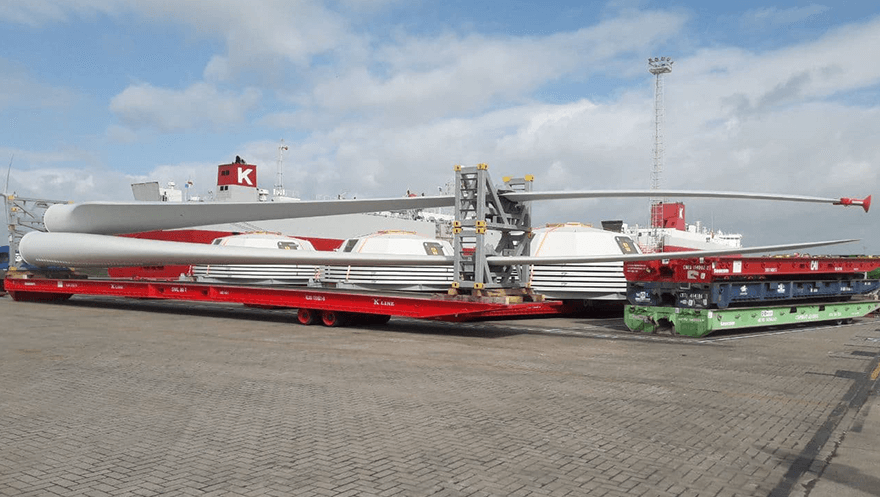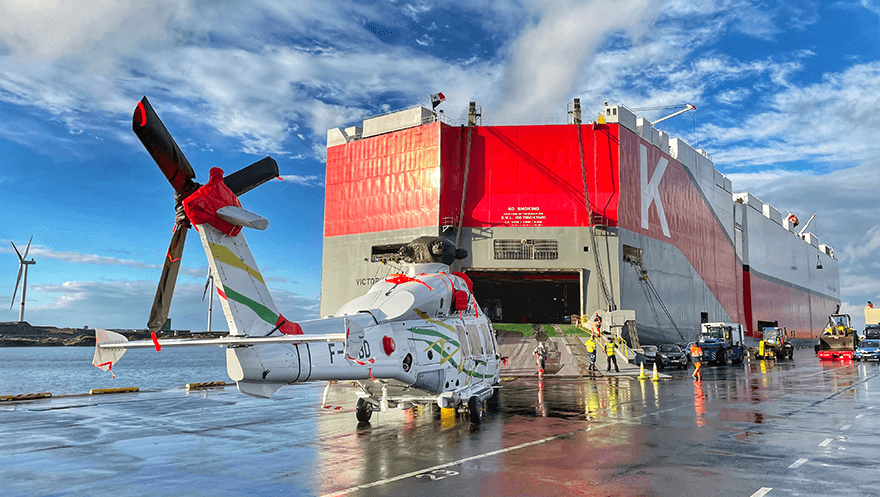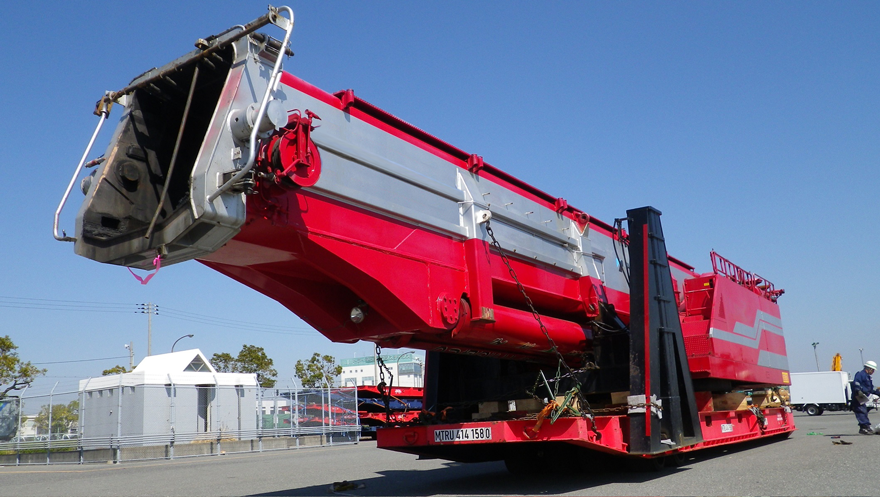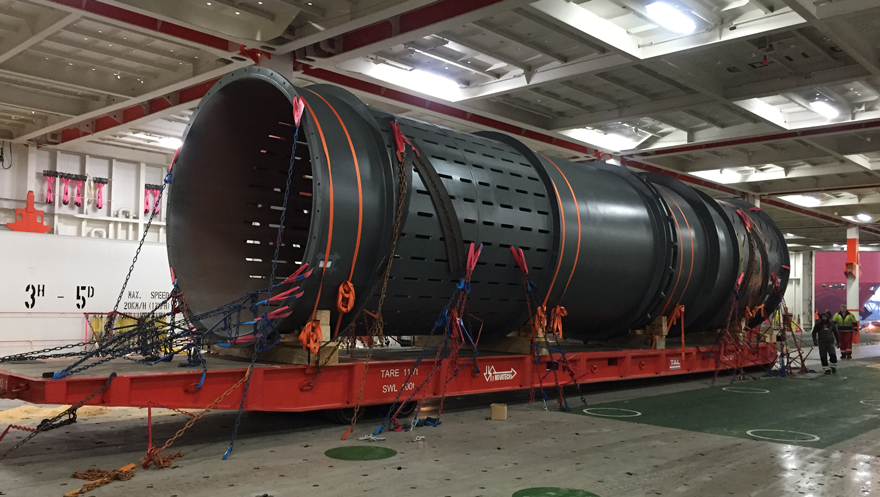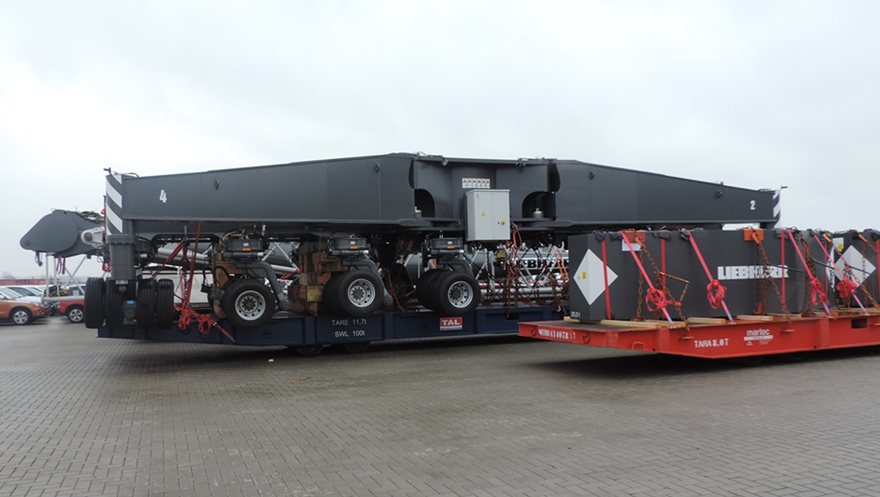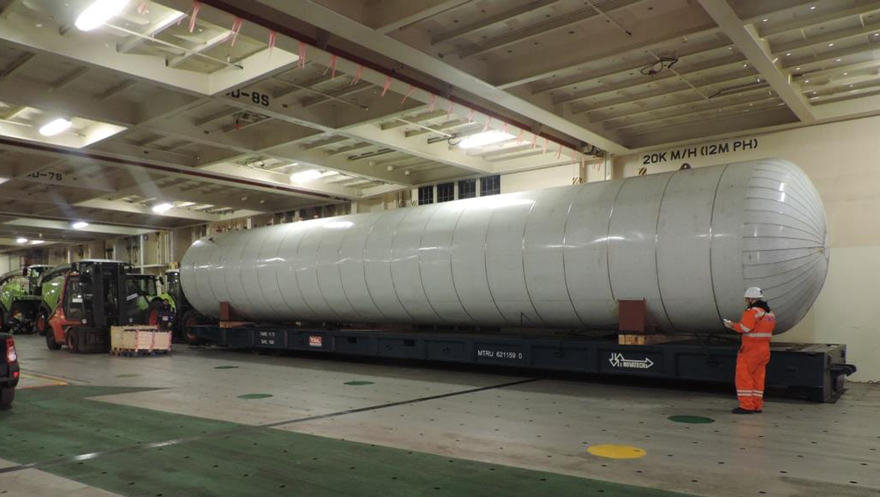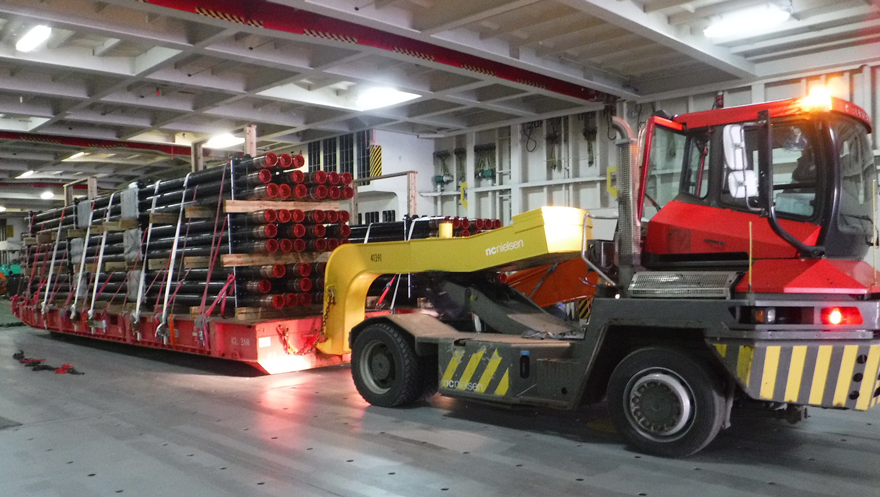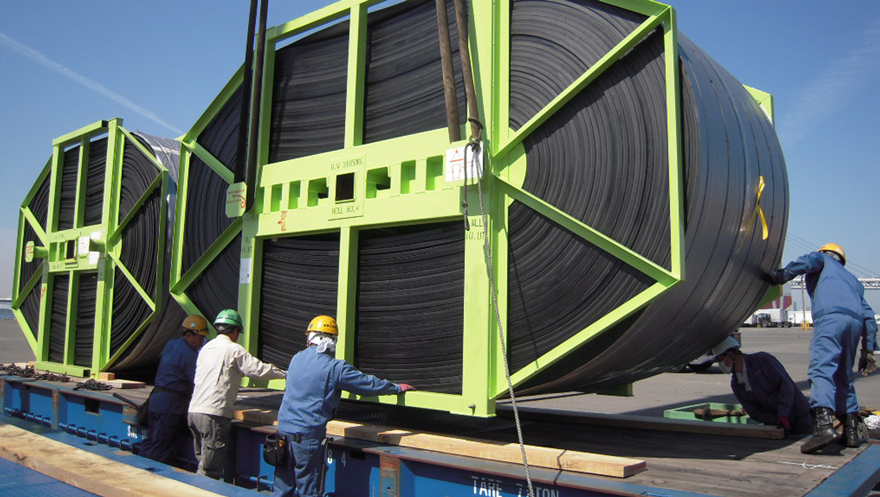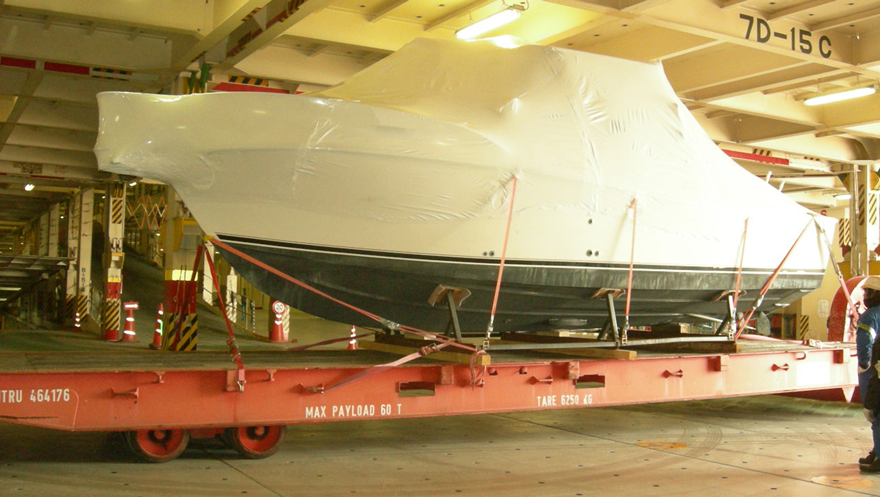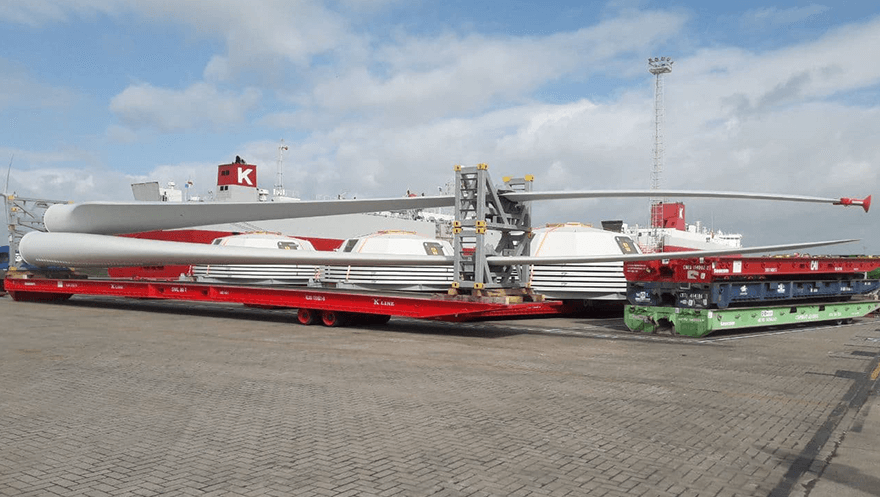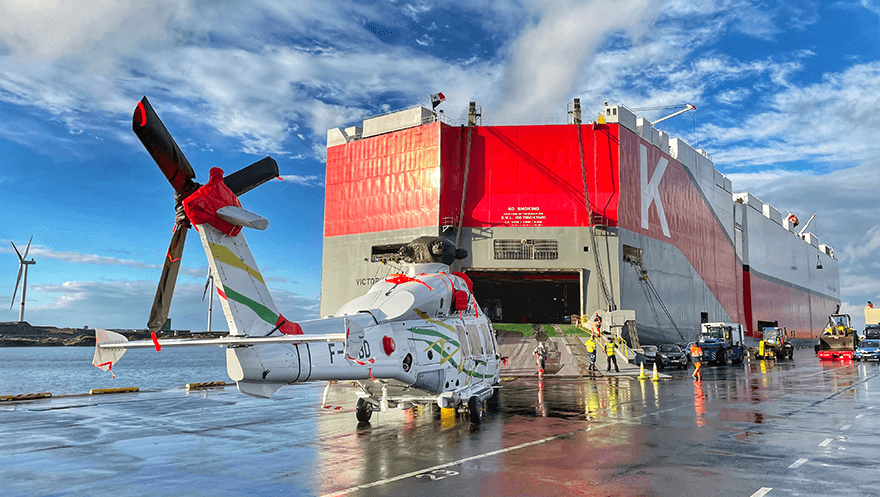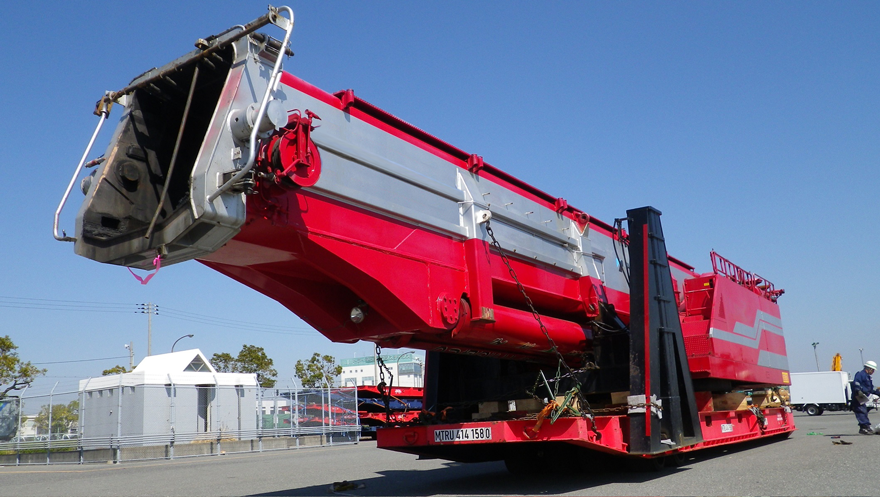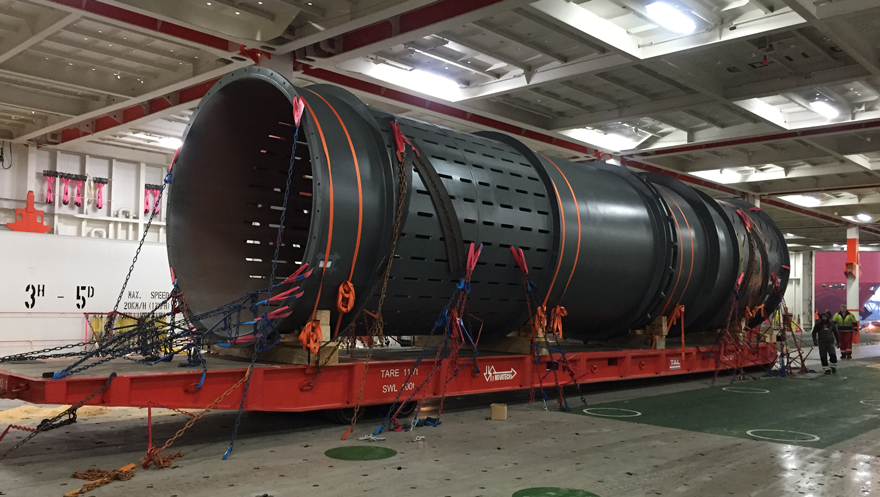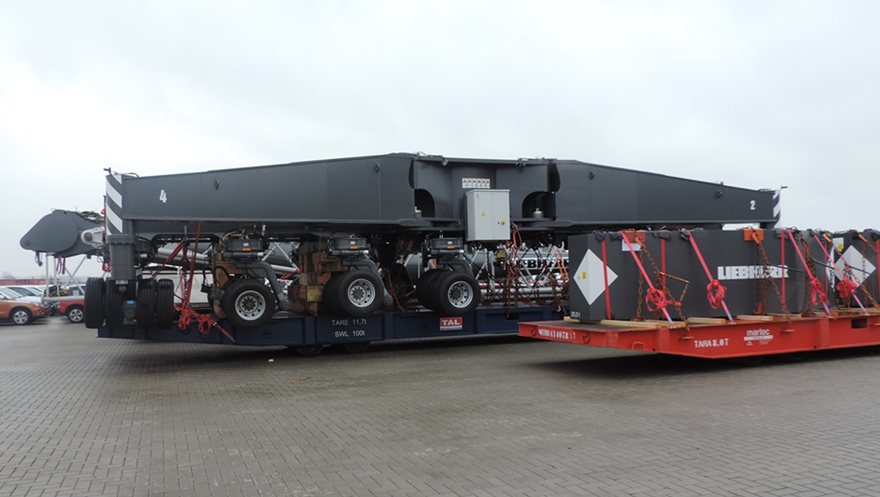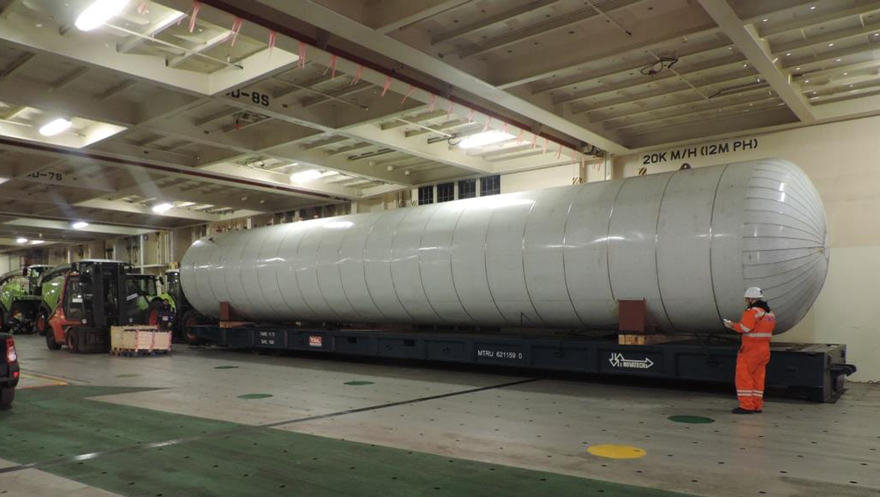 Examples of Break Bulk Cargo
Break bulk cargo that cannot be driven can also be brought onboard, using large-sized shipping beds. Lengths up to 90 feet (approximately 27 meters) can be accommodated. By using specialized equipment to load and secure them on the ship, we will transport them safely. Through the stern ramp, approximately four meters wider than its predecessors, railroad cars can also be loaded.